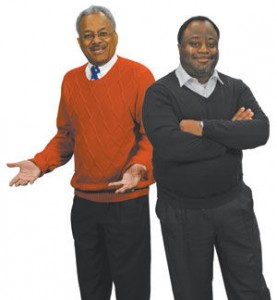 Today from 1-3 p.m. on the "Amos & Abdul" show,  my sparring partner and I take up Mayor Greg Ballard's proposed budget and duke it out over Indianapolis' financial future. You can hear it by tuning in to AM 1310, The Light or stream at PraiseIndy.Com.
That won't be the only place to find yours truly this weekend.
"Indiana Issues"

"Abdul at Large"
WIBC-FM, Friday – 4 – 6 p.m.
WIBC-FM, Saturday –  2 p.m.
Photo: Indianapolis Recorder